Autodesk Advanced Steel 2024: Empowering Excellence in Steel Engineering
In the realm of structural design and engineering, precision, efficiency, and innovation are paramount. Introducing Autodesk Advanced Steel 2024 – a revolutionary software that transforms the way steel professionals conceptualize, design, and execute their projects.
With its advanced features, intuitive interface, and seamless collaboration capabilities, Advanced Steel 2024 is poised to redefine the future of steel engineering.
Unparalleled Precision in Steel Design
Autodesk Advanced Steel 2024 is designed for engineers, fabricators, and detailers who demand the utmost precision in their work.
Whether you're working on industrial structures, commercial buildings, or intricate architectural marvels, this software provides a comprehensive suite of tools that empower you to create detailed and accurate steel models.
From beams to connections, every element of your design can be visualized and adjusted with exceptional accuracy.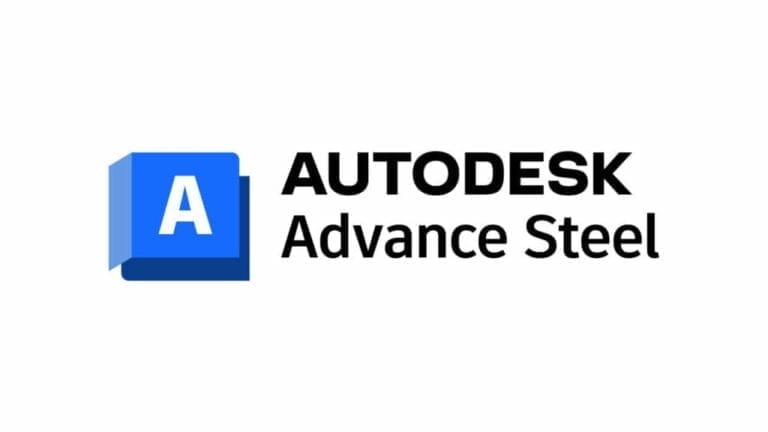 Streamlined Workflow and Efficiency
In the fast-paced world of structural design, time efficiency is a critical factor.
Advanced Steel 2024 optimizes your workflow by offering seamless integration of 3D modelling, detailing, and documentation.
Say goodbye to manual data input and time-consuming revisions.
With a single integrated platform, you can now streamline your entire design process, resulting in quicker project completion and reduced chances of errors.
Intuitive 3D Modeling
Advanced Steel 2024 brings your projects to life in a dynamic 3D environment.
Visualize your steel structures from every angle, making it easier to identify potential issues and refine your design.
The software's user-friendly interface allows for smooth navigation and manipulation of complex 3D models, making it accessible for both seasoned professionals and newcomers to the field.
Precise Connection Design
Connections are the backbone of any steel structure, and Advanced Steel 2024 excels in delivering precise connection design capabilities.
From welded to bolted connections, the software offers a range of customizable options that cater to various project requirements.
This ensures that your structures are not only robust and safe but also aligned with industry standards and regulations.
Collaboration without Boundaries
In a world where collaboration knows no boundaries, Advanced Steel 2024 provides cloud-based collaboration tools that transcend geographical limitations.
With the ability to work on the same model simultaneously, teams can collaborate in real-time, ensuring accurate and up-to-date project information. This fosters effective communication, reduces errors caused by miscommunication, and accelerates project timelines.
Enhanced Documentation and BIM Integration
Advanced Steel 2024 goes beyond 3D modelling by offering comprehensive documentation tools that facilitate the creation of detailed and accurate drawings, bills of materials, and fabrication drawings.
The software seamlessly integrates with Building Information Modeling (BIM) workflows, allowing for better communication among project stakeholders and more informed decision-making.
Optimized Fabrication and Construction
Designing an exceptional steel structure is only the beginning. Advanced Steel 2024 takes your project beyond the drawing board with its features tailored for fabrication and construction.
Generate CNC files, optimize material usage, and ensure smooth fabrication processes, ultimately leading to cost savings and efficient construction timelines.
In conclusion, Autodesk Advanced Steel 2024 is not just software; it's a game-changing tool that empowers steel professionals to bring their most ambitious visions to life.
With its precision, efficiency, and collaboration capabilities, Advanced Steel 2024 is set to reshape the landscape of steel engineering.
Elevate your structural designs, streamline your workflows, and embark on a journey of innovation with Autodesk Advanced Steel 2024.
Advance Steel software drives collaboration between engineers and detailers, improving coordination, clarifying design intent, and reducing rework.