Autodesk AutoCAD 2024
Are you ready to take your design projects to new heights? Look no further than Autodesk AutoCAD 2024, the industry-leading software that empowers architects, engineers, and designers to turn their ideas into reality with unparalleled precision, efficiency, and innovation. With a plethora of advanced features and enhancements, AutoCAD 2024 is the ultimate tool for creating, documenting, and sharing your design concepts.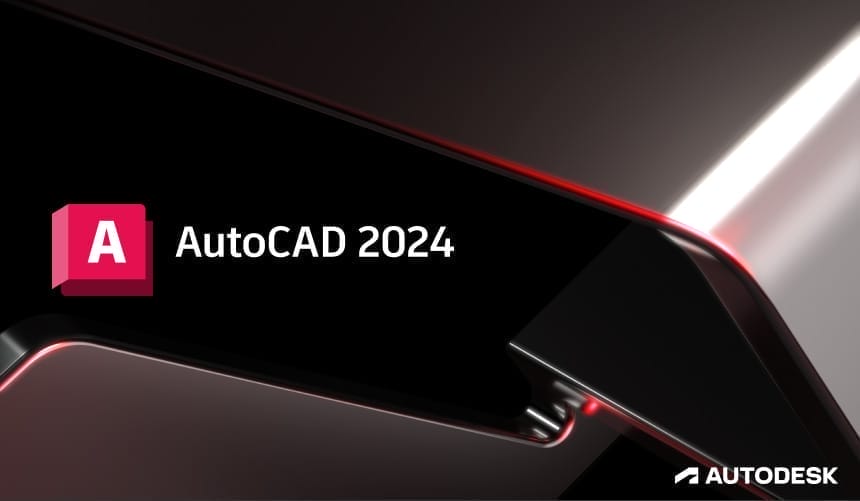 What's New in Autodesk AutoCAD 2024?
Autodesk AutoCAD 2024 introduces a range of groundbreaking features that redefine the realm of design and drafting. From enhanced collaboration tools to improved 2D and 3D capabilities, AutoCAD 2024 is designed to elevate your creative process, streamline workflows, and bring your ideas to life like never before.
1. Enhanced Collaboration and Connectivity: Collaboration is at the heart of successful design projects. AutoCAD 2024 enhances collaboration through its seamless integration with cloud storage platforms like Autodesk Drive. Share, access, and manage your design files from anywhere, fostering real-time teamwork and reducing communication barriers.
2. Realistic Rendering and Visualization: Visualizing your designs with realism and accuracy is essential. AutoCAD 2024's integrated rendering engine allows you to create stunning, photorealistic visuals of your designs, enabling you to convey your ideas with impact and clarity to clients and stakeholders.
3. Improved 2D and 3D Drafting: AutoCAD 2024 enhances your drafting capabilities with improved 2D and 3D tools. Create precise drawings and models effortlessly, with features like DWG Compare and Xref Compare that streamline design iteration and change tracking.
4. Customizable Workspaces and Automation: Make AutoCAD 2024 your own with customizable workspaces and automation. Tailor the software to match your workflow, create personalized shortcuts, and use automation scripts to streamline repetitive tasks, boosting your productivity and efficiency.
5. Mobile Access and On-the-Go Design: Stay connected to your designs no matter where you are. With the AutoCAD mobile app, review, edit, and annotate drawings on your mobile device, ensuring that your design process remains seamless even when you're away from your workstation.
Why Choose Autodesk AutoCAD 2024?
AutoCAD has been a cornerstone of design and drafting for decades, and AutoCAD 2024 continues to set the standard. Its versatility, precision, and constant innovation have made it an indispensable tool for professionals across industries. Here's why AutoCAD 2024 stands out:
– Unrivaled Precision: AutoCAD 2024 is renowned for its accuracy. The parametric modelling
capabilities ensure that changes made to one part of the design automatically propagate throughout the entire project, maintaining consistency and minimizing errors.
– Industry Recognition: AutoCAD's impact on architecture, engineering, and design is unparalleled. Countless iconic structures, products, and innovations have been brought to life using AutoCAD's advanced features, solidifying its reputation as an industry leader.
– Creative Freedom: AutoCAD 2024 adapts to your creative process, empowering you to draft, design, and document your ideas without limitations. Whether you're creating intricate floor plans, mechanical components, or detailed schematics, AutoCAD enables you to express your vision with precision.
– Continuous Learning Resources: Choosing AutoCAD 2024 means gaining access to an extensive array of learning resources, tutorials, and a vibrant community of experts and enthusiasts. Expand your skills, stay current with industry trends, and receive guidance from peers and professionals.
Conclusion
In a rapidly evolving design landscape, staying ahead of the curve requires tools that can bring your imagination to life. Autodesk AutoCAD 2024 is precisely that tool.
With its innovative features, enhanced capabilities, and commitment to empowering designers, engineers, and architects to redefine what's possible, AutoCAD 2024 is the ultimate companion for those who dare to dream big and shape the world around us.
Embark on a journey of precision and creativity with AutoCAD 2024 and witness your ideas evolve into precise, impactful designs that leave a lasting impression.