Autodesk Inventor Nesting: Optimizing Your Manufacturing Process with Precision and Efficiency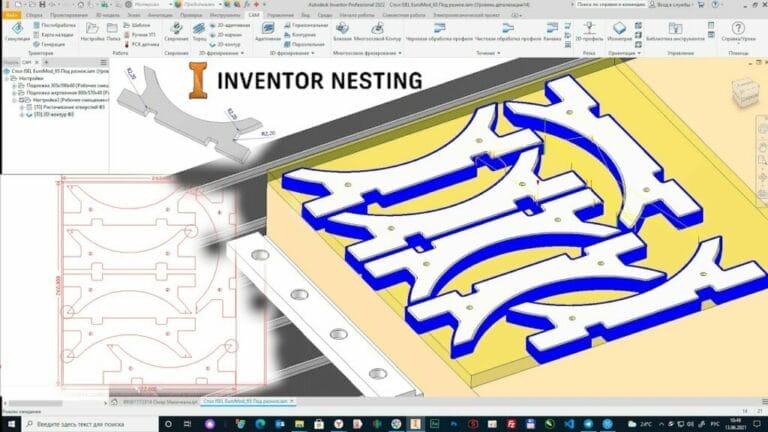 In the ever-evolving landscape of manufacturing, precision and efficiency are not just desirable qualities – they are imperatives. Introducing Autodesk Inventor Nesting, a state-of-the-art software solution designed to transform the way you approach manufacturing processes. Imagine a tool that not only maximizes material utilization but also minimizes waste, saving you time and resources while elevating your productivity to new heights. With its seamless integration, intuitive interface, and unparalleled capabilities, Autodesk Inventor Nesting is your key to unlocking a future where precision meets efficiency.
Unrivalled Material Utilization
At the heart of Autodesk Inventor Nesting lies a groundbreaking algorithm that optimizes material utilization with unparalleled accuracy. Whether you're working with metal, wood, or composite materials, the software analyzes complex geometries and nesting patterns, ensuring minimal waste and maximum yield. Say goodbye to inefficiencies caused by manual nesting and embrace a solution that revolutionizes the way you utilize your materials.
Seamless Integration with Autodesk Ecosystem
Autodesk Inventor Nesting seamlessly integrates with the entire Autodesk ecosystem, allowing you to transition effortlessly from design to manufacturing. By connecting your design files directly to the nesting software, you eliminate the need for manual data transfer, reducing errors and ensuring consistency throughout the process. Whether you're working with AutoCAD, Inventor, or any other Autodesk software, the integration is seamless, providing a unified and efficient workflow.
Intuitive User Interface for Enhanced Productivity
Navigating complex manufacturing processes requires a user-friendly interface that enhances productivity rather than hindering it. Autodesk Inventor Nesting boasts an intuitive UI, designed with manufacturers in mind. Streamlined menus, drag-and-drop functionality, and real-time visualizations simplify the nesting process, allowing you to focus on what truly matters – refining your designs and delivering exceptional products to your clients.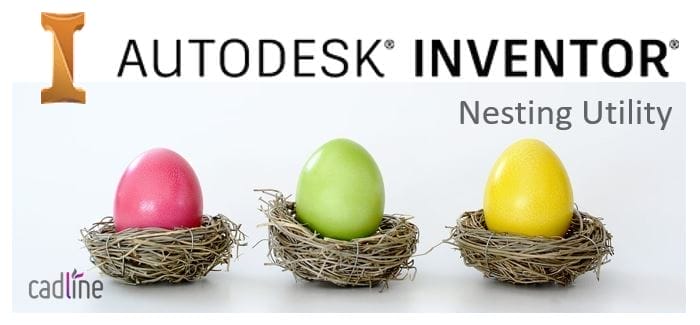 Dynamic Nesting Strategies for Varied Production Needs
Manufacturers often deal with diverse production needs, from small-scale prototypes to large batches of products. Autodesk Inventor Nesting offers dynamic nesting strategies that cater to a wide range of production requirements. Whether you're optimizing for speed, material usage, or specific machine capabilities, the software adapts, ensuring that each nesting solution is tailored to the unique demands of your project.
Cost-Efficiency through Waste Reduction
Waste is not just a drain on resources; it impacts your bottom line. Autodesk Inventor Nesting is engineered to minimize waste, significantly reducing your material costs. By optimizing nesting patterns and maximizing material utilization, you save on raw materials and minimize disposal expenses. This cost-efficiency translates directly into increased profitability for your manufacturing operations.
Real-time Reporting and Analytics
Informed decision-making is a cornerstone of successful manufacturing. Autodesk Inventor Nesting provides real-time reporting and analytics, giving you insights into material usage, production efficiency, and cost-saving opportunities. Track key metrics, identify patterns, and make data-driven decisions that enhance your manufacturing processes and drive continuous improvement.
SEO-Optimized Manufacturing Solutions for Digital Visibility
In today's digital age, visibility is key to attracting clients and staying ahead of the competition. Autodesk Inventor Nesting empowers you to optimize your manufacturing processes for SEO, ensuring that your services are easily discoverable online. By incorporating relevant keywords, metadata, and tags, your manufacturing solutions become highly visible, attracting potential clients and partners who are in search of your expertise.
Conclusion: Elevate Your Manufacturing Process with Autodesk Inventor Nesting
Autodesk Inventor Nesting is not just software; it's a game-changing tool that reshapes the way you approach manufacturing. Experience unrivalled material utilization, seamless integration, an intuitive user interface, dynamic nesting strategies, cost-efficiency through waste reduction, and real-time reporting – all in one powerful package. As you optimize your manufacturing processes with precision and efficiency, you're not just saving resources; you're ensuring the future success of your business.
Ready to revolutionize your manufacturing process? Embrace Autodesk Inventor Nesting and witness the transformation firsthand. Your journey towards precision, efficiency, and profitability starts now.