Autodesk Maya 2024: Unleash the Power of 3D Animation
Are you ready to take your 3D animation and design skills to the next level? Look no further than Autodesk Maya 2024, the latest edition of the industry-leading software that empowers artists, designers, and animators to bring their imaginations to life in stunning detail. With a myriad of advanced features and improvements, Maya 2024 is the ultimate tool for creating captivating animations, visual effects, virtual reality experiences, and more.
What's New in Autodesk Maya 2024?
Autodesk Maya 2024 introduces a host of cutting-edge features that streamline your creative workflow and open up new possibilities for your projects. From enhanced rendering capabilities to improved modelling tools, Maya 2024 is designed to make your creative journey smoother and more exciting than ever before.
1. Enhanced Rendering and Realism: Achieve unparalleled levels of realism with upgraded rendering capabilities in Maya 2024. The new Render Delegate workflow allows for seamless integration with popular third-party render engines, giving you the freedom to choose the rendering solution that best fits your project's needs. Whether you're working on a photorealistic architectural visualization or a fantastically animated sequence, Maya 2024's rendering enhancements will bring your vision to life like never before.
2. Streamlined Modeling Tools: Maya 2024 introduces intuitive modelling tools that make shaping your ideas easier and more efficient. The enhanced Quad Draw tool lets you create intricate models with precision, while the new TopoBuild feature offers a faster way to generate clean and optimized topology. Spend less time on technicalities and more time on unleashing your creativity.
3. Intuitive Animation Workflows: Breathing life into your characters and objects is a breeze with Maya 2024's improved animation workflows. The Time Slider Bookmark feature lets you mark and recall specific frames, enhancing your ability to fine-tune animations with precision. Additionally, the new Pose History feature empowers you to experiment with different poses and switch seamlessly between them, speeding up the iteration process.
4. Collaborate with Ease: In today's interconnected world, collaboration is key. Maya 2024 provides enhanced collaboration tools that enable seamless teamwork, whether your colleagues are across the room or across the globe. With a simplified process for sharing assets and scenes, you can work together effortlessly and bring projects to fruition faster.
5. Immersive Experiences with AR and VR: Maya 2024 is your gateway to crafting captivating augmented reality (AR) and virtual reality (VR) experiences. The new AR-capable Viewport allows you to preview your creations in real-world environments, while the streamlined VR authoring workflow simplifies the process of transforming your content into immersive VR environments.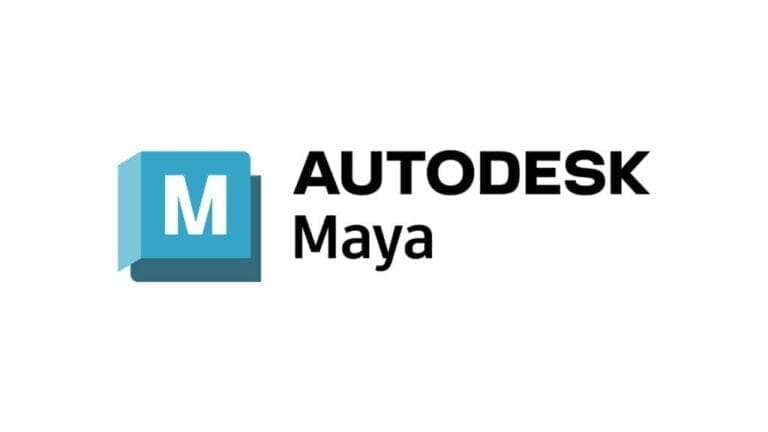 Why Choose Autodesk Maya 2024?
With over two decades of excellence, Autodesk Maya has become the software of choice for professionals in industries ranging from film and television to gaming and architectural visualization. Its versatility, robust features, and constant innovation have made it a staple in creative studios around the world. Here's why Maya 2024 continues to stand out:
– Unrivaled Creativity: Maya 2024 offers a comprehensive suite of tools that cater to every aspect of the 3D animation and design process. Whether you're sculpting, modelling, texturing, animating, or rendering, Maya provides the tools you need to turn your ideas into reality.
– Industry Recognition: The entertainment and design industries hold Maya in high regard. Countless award-winning movies, video games, and commercials have been brought to life with Maya's powerful capabilities. By choosing Maya 2024, you're aligning yourself with the industry's best.
– Personalization and Flexibility: Maya 2024's user-friendly interface allows you to customize your workspace and tools to match your preferences. This adaptability ensures that you're always working in an environment that suits your workflow and creative style.
– Unmatched Support and Learning Resources: When you choose Maya 2024, you're not just getting software – you're gaining access to a wealth of learning resources, tutorials, and a supportive community. Master the software at your own pace and get answers to your questions from experts and fellow users.
Conclusion
In a rapidly evolving world of 3D animation and design, staying at the forefront requires tools that can keep up with your creativity. Autodesk Maya 2024 does just that and more. With its enhanced features, improved workflows, and commitment to pushing boundaries, Maya 2024 is the ultimate companion for artists, designers, and animators who dare to dream big and turn their visions into breathtaking realities. Elevate your creative journey with Maya 2024 and unlock a world of limitless possibilities.