Autodesk Revit 2024: Building Excellence Beyond Imagination
Are you ready to revolutionize the way you approach architectural design? Look no further than Autodesk Revit 2024, the cutting-edge software that empowers architects, engineers, and construction professionals to bring their visions to life with unparalleled precision and efficiency. With a rich array of advanced features and enhancements, Revit 2024 is the ultimate tool for creating stunning, sustainable, and seamlessly coordinated designs.
What's New in Autodesk Revit 2024?
Autodesk Revit 2024 introduces a host of groundbreaking features that redefine the architectural design landscape. From enhanced collaboration capabilities to improved modelling tools, Revit 2024 is designed to streamline your workflow, enhance project communication, and elevate your design concepts to new heights.
1. Integrated Generative Design: Unleash your creativity with Revit 2024's integrated generative design tools. By inputting your design goals and constraints, you can let the software explore numerous design iterations and propose solutions that you might not have considered. This AI-powered feature not only speeds up the design process but also encourages innovative thinking and optimized outcomes.
2. Enhanced Collaboration and Coordination: In the complex world of architecture and construction, collaboration is essential. Revit 2024 facilitates seamless teamwork with enhanced cloud collaboration capabilities. With real-time access to the latest project data, team members can work together on the same model, reducing errors and ensuring that everyone is on the same page.
3. Advanced Modeling and Visualization: Revit 2024 offers advanced modelling tools that empower you to create detailed, lifelike representations of your designs. The enhanced Physical Materials Library allows you to achieve realistic material appearances, while the improved Real-Time Realistic views give you instant feedback on how lighting and shadows interact with your design elements.
4. Sustainable Design and Analysis: As sustainability becomes an integral part of architectural practice, Revit 2024 supports your efforts to create environmentally responsible designs. The software's built-in analysis tools help you assess energy consumption, daylighting, and thermal performance, allowing you to make informed design decisions that contribute to a more sustainable future.
5. Streamlined Documentation and Detailing: Revit 2024 simplifies the documentation process with enhanced detailing tools. Generate precise 2D drawings and 3D views directly from your 3D model, ensuring consistency between different design representations. The automated documentation workflow saves you time and reduces the risk of errors during the documentation phase.
Why Choose Autodesk Revit 2024?
Revit has long been synonymous with innovation and excellence in the field of architectural design. With each new iteration, the software evolves to meet the evolving needs of professionals in the industry. Here's why Revit 2024 is a must-have for architects, engineers, and design enthusiasts alike:
– Unmatched Precision: Revit 2024 is renowned for its accuracy and precision. The parametric modelling capabilities ensure that changes made to one aspect of the design are automatically reflected throughout the entire project, eliminating discrepancies and enhancing coordination.
– Comprehensive Collaboration: Collaboration is at the heart of successful architectural projects. Revit 2024's cloud-based collaboration features facilitate smooth communication between team members, clients, and stakeholders, regardless of their geographical location.
– Endless Creativity: With integrated generative design tools, Revit 2024 encourages innovative thinking and pushes the boundaries of architectural creativity. Let the software propose design options and explore new possibilities, all while retaining your artistic vision.
– Proven Performance: Revit's track record speaks for itself. The software has played a pivotal role in bringing countless iconic buildings and structures to life, showcasing its reliability, scalability, and ability to handle projects of any scale.
– Ongoing Learning Resources: Choosing Revit 2024 means gaining access to a wealth of learning resources, tutorials, and a thriving community of users and experts. Elevate your skills, stay updated with the latest industry trends, and become a true master of architectural design.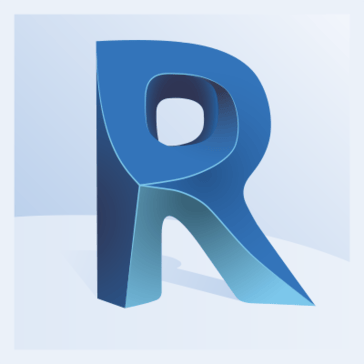 Conclusion
In a world where architectural design is constantly evolving, staying ahead of the curve requires tools that can adapt and innovate alongside you. Autodesk Revit 2024 is that tool.
With its revolutionary features, enhanced collaboration capabilities, and commitment to pushing the boundaries of design, Revit 2024 is the ultimate companion for architects who dare to dream big and transform their ideas into architectural marvels. Embrace the future of design with Revit 2024 and witness your architectural visions come to life with unprecedented precision and creativity.