Elevate Your Business with Office 2021 Pro Plus Online: Unmatched Productivity Redefined
In the dynamic digital landscape of 2023, having powerful, reliable, and versatile software is not just a luxury but a necessity for businesses aiming to thrive. Introducing Office 2021 Pro Plus Online, the pinnacle of Microsoft's productivity solutions.
This comprehensive suite of applications is meticulously designed to empower professionals and businesses, offering an array of features that enhance productivity, streamline collaboration, and secure sensitive data.
Discover how Office 2021 Pro Plus Online can transform your workflow and elevate your business to new heights.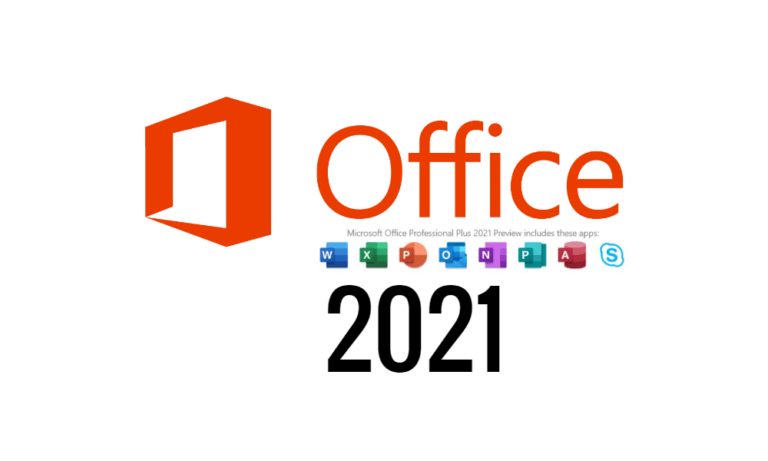 Unrivalled Performance and Speed: Office 2021 Pro Plus Online is engineered for lightning-fast performance. Experience instant application launches, quick document loading, and seamless transitions between tasks.
With this suite, you can bid farewell to frustrating lags and delays, allowing you to focus on what truly matters – your work. Whether you're creating intricate spreadsheets, crafting compelling presentations, or managing your emails, this suite ensures a smooth and responsive user experience.
Feature-Rich Applications: Office 2021 Pro Plus Online encompasses a suite of feature-rich applications that cater to every aspect of your professional life.
Excel, the industry-standard spreadsheet software, empowers you to analyze data, create intricate formulas, and visualize information with precision.
PowerPoint enables you to design stunning presentations that leave a lasting impression on your audience, while Word simplifies the process of document creation and collaboration, offering powerful editing tools and document formatting options.
Effortless Online Collaboration: In the era of remote work and global teams, collaboration is essential. Office 2021 Pro Plus Online seamlessly integrates with cloud services, enabling real-time collaboration and document sharing from any location.
With collaborative editing features, multiple team members can work on the same document simultaneously, fostering teamwork and boosting productivity. Whether you're co-authoring reports or brainstorming ideas, this suite ensures that distance is never a barrier to effective collaboration.
Advanced Security and Compliance: Protecting sensitive business data is paramount. Office 2021 Pro Plus Online is equipped with advanced security features, including robust encryption, data loss prevention, and multi-factor authentication.
These measures ensure that your documents and communications are secure from unauthorized access and cyber threats. Moreover, this suite is designed to comply with industry regulations, providing you with peace of mind when handling confidential information and sensitive client data.
SEO Optimization: In today's digital marketplace, having an online presence is not enough; you need to be visible. Office 2021 Pro Plus Online is optimized for search engines, enhancing your website's SEO performance.
It's responsive design and user-friendly interface contribute to a positive user experience, a factor that search engines prioritize when ranking websites.
By utilizing Office 2021 Pro Plus Online, you not only enhance your productivity but also boost your online visibility, driving more organic traffic to your website and increasing your chances of acquiring new customers.
Dedicated Support and Regular Updates: Investing in Office 2021 Pro Plus Online means gaining access to Microsoft's dedicated support team, available around the clock to assist you with any queries or technical issues.
Additionally, Microsoft is committed to continuous improvement. When you choose this suite, you receive regular updates, ensuring that your software remains cutting-edge and equipped with the latest features and security enhancements.
In conclusion, Office 2021 Pro Plus Online is not just a software suite; it's a strategic investment in your business's success. Its unparalleled performance, feature-rich applications, seamless collaboration capabilities, advanced security measures, and SEO optimization make it the ultimate choice for businesses aiming to excel in the digital realm.
Elevate your business, enhance your productivity, and embrace the future of work with Office 2021 Pro Plus Online. Stay ahead of the competition and achieve more with this powerful productivity solution. Upgrade your business today and experience productivity redefined.